One Business Brokers provides independent advice to a limited number of quality high performing businesses.
We commit the necessary resources to the transaction to ensure your sale mandate is completed successfully while at the same time maintaining your business confidentiality.
Do you know that the difference between the best advisor and an average business broker can often mean hundreds of thousands of dollars to you as a business seller? Why use the services of an average business broker when you can work with a boutique advisor that specialises in marketing the finest businesses, One Business Brokers? It does not cost you any more to use the best.
We specialise in the sale of profitable businesses
Our corporate advisory team is experienced and commercially astute, qualified and ready to assist you to achieve the maximum sale price for your business.
"70% of all businesses will be sold before the end of the next decade" – 2012 William Buck Survey
We:
Prepare your business for sale
Provide you with a market appraisal of your business value
Source prospective buyers
Complete the transaction
We will help you retire, improve your lifestyle and pay down debt by:
Selling your business for the maximum price
Ensuring your business is sold as quickly as possible
Executing a proven targeted marketing program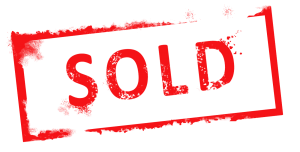 Here's a quick snapshot of what we do:
We present your business in a professional manner in the form of an Information Memorandum
We quickly and efficiently complete your targeted marketing schedule leveraging off our database platform (on a very general non-specific basis protecting your confidentiality)
We qualify prospective buyers and request your approval before releasing the Information Memorandum to any prospective buyer
We successfully negotiate the sale for you
Our unique database platform has been internally developed and is constantly being refined and updated.  We target the right buyer demographic for you.
"A significant strength of our business which is somewhat unmatched by our competitors"
Marketing by a true advisory firm is targeted marketing aimed at hitting the right buyer demographic for you.
"You can't hit what you don't aim for"
 And that's where we stand out. Unlike most advisors, we aim to over-deliver on our promise to you.
 "Successfully negotiated 100% of the listed sale price" – Ben Budge

Your only choice for the sale of your business
We have significant transaction and commercial experience in managing the sale process. We actively work with you to tailor an exit strategy specifically designed for you, ensuring a smooth transition for the maximum sale price.
We are ready to help you today.